Alloy Commercial Wheels
TIA Wheels offer high-quality forged aluminium wheels, which include the following finishes. Eco Shield, Polished and Machined.
TIA Wheels hold a broad range of wheel sizes and specifications to be able to supply to our customers' varying needs, from 17.5" to 22.5", to both the replacement sector and the Original Equipment sector.
Eco Shield
Our Eco Shield finish offers protection against oxidation and further deterioration with an easy-clean polished finish.
Clean wheels after cooled with light soapy water only or equivalent neutral chemical solution.
Polished
Our polished finish gives the mirror polished look, and is excellent for those who want their fleet to stand out. This finish requires regular cleaning with an aluminium polishing agent.
Machined
The machined, non-polished, finish gives your fleet a simple but stylish look, where weight is the primary consideration.
Our Aluminium Wheels
Forged from a single solid billet of high strength 6061 alloy:
3 step forging process - Heated pre-forging/ heated moulding section / Reaming forging.
T6 heat treatment - high temperature solid metling treatments / Quenching treatment / aging treatment - low temperature aging.
High corrosion resistance aluminium alloy 6061.
T6 heat-treated for increased fatigue strength.
Forged using 10,000 tonne Forging press.
High-end CNC, German manufactured, spinning machine.
Automatic CNC digital control machining equipment.
Manufactured to conform to European, EUWA & ETRTO standards.
TIA' s manufacturing partner is IATF 16949 certified.
O.E approved fitment.
TUV certification.
Limited 5 year warranty.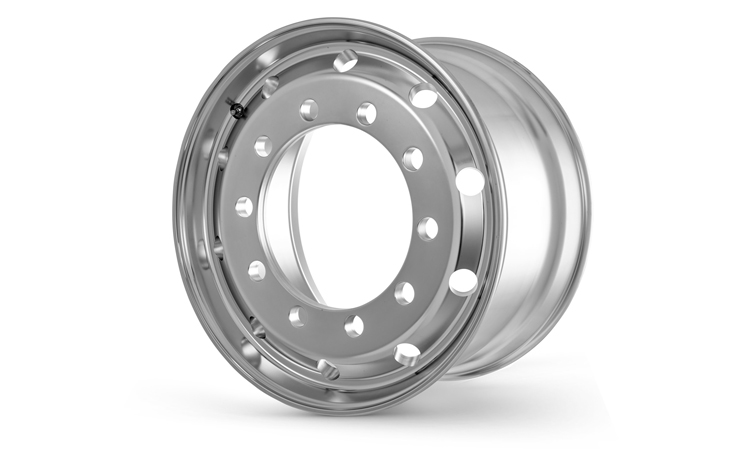 The Benefits
Great looks - Easy maintenance
Aesthetically enhances your vehicle and a great corporate image promoter:
Up to 40% lighter than the average steel wheel equivalent.
Allowing for increased payload or extra parts on chassis.
Payload increase of 210Kg achievable on tractor and trailer set-up.
Reduce your operating costs.
Increase your profitability.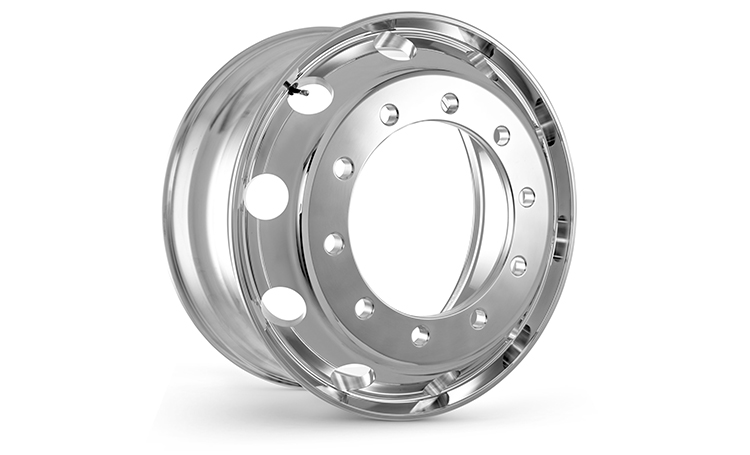 Accreditations